It's no secret that 2020 has presented its challenges. From the Coronavirus pandemic and its associated carnage of 12 million+ cases and a quarter million deaths, just in the US, to the economic fallout and social and racial unrest that has gripped many of our communities this has been a year unlike any of us have ever experienced.
Sporting events have been cancelled (The 2020 Tokyo Olympics and The Open Championship), restaurants diminished in capacity and various forms of entertainment (Broadway, movies and concerts) either cancelled or limited. While somewhat modified, golf has moved forward, often in a big way. By year's end rounds nationally are expected to increase from 5-10% over 2019 despite a complete lockdown and closure of many courses early in the pandemic. While this doesn't necessarily portend to profits, our game has shown an adaptability to the challenges presented and served as an outlet for recreation, exercise and social interaction – with appropriate distancing.
In this crazy year of 2020, many of us have encountered unforeseen economic, health and emotional challenges. Even so, Thanksgiving is always a good time to pause and focus on our blessings instead of our challenges. In addition to being thankful for having golf to play while so much else has been unavailable and for being a part of the golf industry, in 2020 I'm thankful for the following: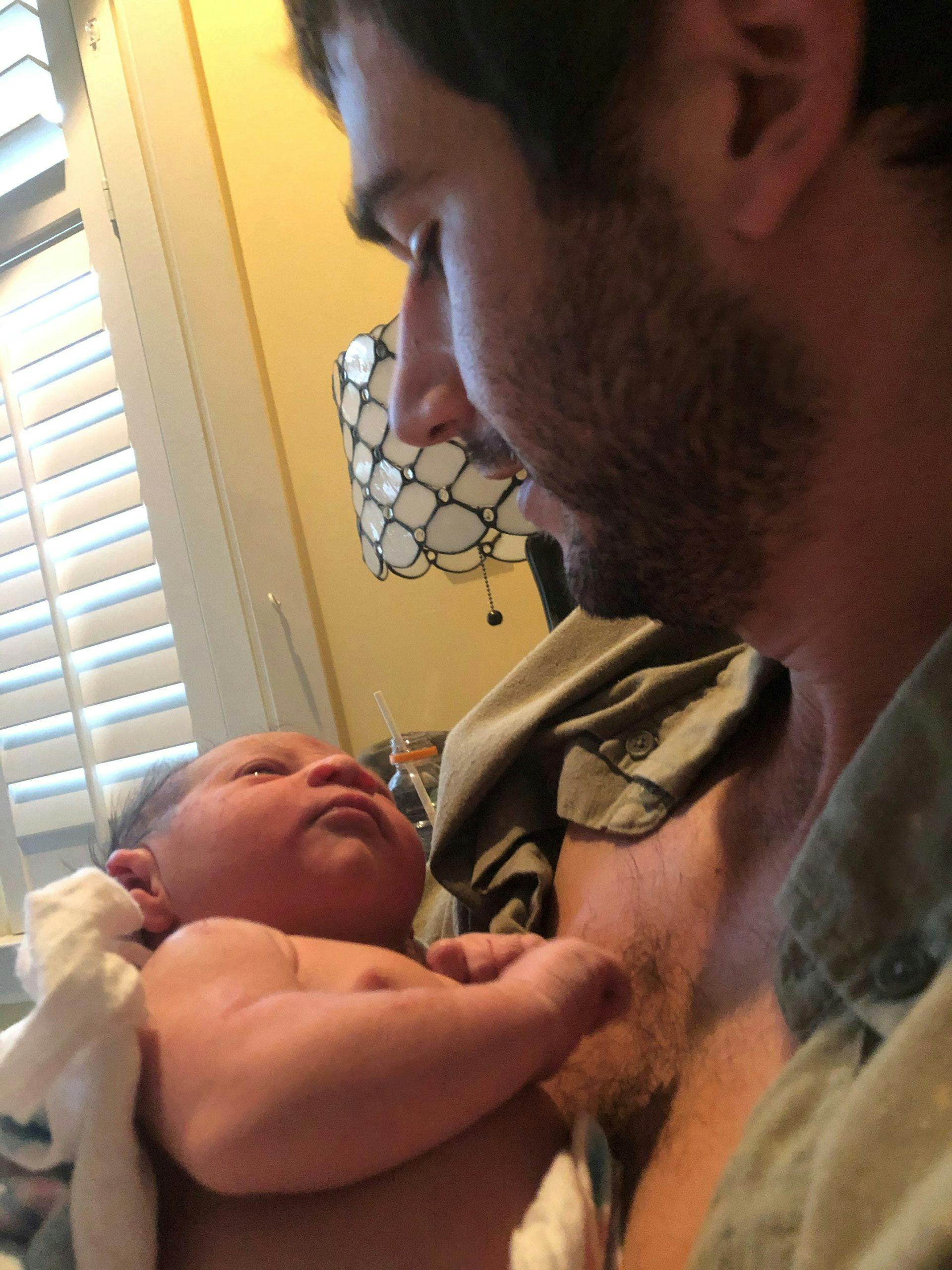 As always, I'm thankful for my wonderful wife Judy & family and their love. If I had nothing else they alone would make me a most fortunate man – 33 years and I've still got her fooled;
I'm thankful that Max & Deborah have given us our first grandson, Orsen (photo);
I'm thankful that Max is in a great career and furthering his education creating even more opportunity for him to do what he loves and excel at it.
I'm thankful that our daughter Ali is progressing through Law School and maintaining her tremendous sense of humor, always making me laugh;
I'm thankful that our youngest son, Jack graduated from Penn State in May and begun a promising career as a TV and multi-media journalist in beautiful Bend, Oregon;
I'm especially thankful to have watched our kids grow into mensches who have developed the skills to adapt in an ever-changing world;
I'm thankful for our continued good health and safety;
I'm thankful for everyone who's survived the various tragedies around the world and for the responders who rise up to help those in need;
I'm thankful for the promise of a safe and effective vaccine that seems to be on the near horizon so we can all get back to safely living our lives in a normal fashion;
I'm thankful that I still get excited each time we are retained to provide professional appraisal, consulting or brokerage services and that our clients demonstrate confidence in us;
I'm thankful for my friends, old and new, with whom I laugh, eat, drink an occasional beer, play golf and share life's experiences;
I'm thankful for the ability to be active, play golf, exercise and compete;
I'm thankful that more people than ever voted this year, that our democracy works and that we live in a country with appropriate checks and balances;
I'm thankful that such an undertaking as a national election, even in contentious and trying times can be accomplished with integrity and with a result that regardless of whether your candidate prevailed or not that we can all have confidence represents the will of the people and the continued success of our democracy.
I'm thankful for the intriguing and challenging assignments that our clients entrust us with and hope we continue to be fortunate enough to do what we love doing.
I'm thankful that even though we can't attend this year, I can still watch my beloved (but not so proficient this year) Penn State football team and root them on (or lament their shortcomings) from afar with my classmates and fellow fans (by text);
I'm thankful that this Thanksgiving, the extended weather forecast calls for temperatures in the low 60's (albeit with some rain) so I can hopefully get some golf in;
I'm thankful for our 3 awesome dogs, Camryn, Arnie and Millie who are always excited to see me come home;
I'm thankful for my wife's AWESOME cooking, even though it disrupts my constant battle with a bulging waistline;
I'm thankful for the opportunity work with great people and to learn something new every day.
HAPPY THANKSGIVING TO ALL!