I've known Jason Straka for 20+ years. As a young member of the Hurdzan-Fry team he was involved in the design of a course I developed 2 decades ago and was also involved in the development of one of the golf courses and the practice facility at my present club. Now a partner in Fry-Straka Design, this graduate of Cornell University, living in Columbus, OH, Straka also has considerable international experience. He's come a long way and is now the affable president of the American Society of Golf Course Architects (ASGCA). Accordingly, Jason's broad view of the golf course industry is now actively influencing policy for the variety of issues golf course designers face as a new generation of stars conceive and develop our fields of dreams of tomorrow. I recently had the chance to discuss with Jason the current golf course design environment, the impact of COVID and other issues impacting golf from the perspective of the leader of ASGCA.
I first asked him how COVID has impacted golf course architects. Straka indicated that most golf course architects are very busy right now. "There is a lot of demand for our services. The influx of cash for golf courses and their owners have given them the ability to implement capital projects. New course design and construction is up too as there is now more market demand." Straka noted that COVID has increased inquiries for golf course design projects, both new construction and renovations. He's had two projects delayed, both international. One is back and moving at full speed. The other is waiting on permits in a heavily COVID stricken country. Other projects have actually sped up. Spurred by the need for socialization, COVID made golf a "safe haven". Accordingly, some clubs became flush with cash and embarked on improvement projects.
I asked how architects have changed their marketing since the golf recession that started around 2000. He replied that golf course architects market themselves very differently from one to another. "Ours is mostly a personal relationship approach, and that has not changed. We do have our own marketing team that assists with press releases and some feature articles." With limited numbers of new construction projects, renovations have been the bread and butter of architects. Straka indicated that those projects vary considerably, from major rebuilds ("blow-ups") to "more surgical" or restorative types of projects.
Of particular interest was Straka's response to my questions about changes in golf course design concepts intended to cater to new golfers and promoting the growth of the game. He said: "That's where it is becoming a lot more interesting. The new generations "consume" golf very differently. The demand for quality private clubs and resort / public golf are strong, but alternative golf is helping feed the frenzy, in a good way. Innovative short courses, putting courses, pitch and putts, digital golf, TopGolf, PopStroke and more are setting the table." One would think that these different forms of golf would help attract new golfers to the game and sustain participation among casual golfers. Straka says it's abundantly clear that the millennial generation eschews "rules" and seeks an environment of entertainment.
The modern economy requires that we now deal with supply chain issues, labor & material shortages and other challenges previously unforeseen. Straka says that this has led to more clients seeking "value engineering" solutions to control costs. He urges clients to plan projects well in advance. "If you wait too long you won't find quality contractors or materials to implement your project. We are all scrambling right now to find materials, to include drainage pipe, irrigation pipe, seed, sod, sand…. Almost all of it. The shortage of materials and labor has driven the overall price of projects up around 15% over last year." Straka points out designing for efficient maintenance by controlling the amount of turf, minimizing water usage and labor reduction strategies, such as limiting landscaping and the use of robotic mowing equipment. He suggests that the golf industry look to the agricultural industry for ways to be more efficient.
One of Straka's areas of focus has been environmental sustainability. He says "climate change is driving courses to undertake projects in some cases, whether they want to or not. In some instances it is because of rising seas, rising groundwater, more frequent, more intense and more prolonged rainstorms, flooding…. While in other situations it is due to lack of water. I will say many owners place an importance on environmental matters now. That may be because of market demands, or because it is truly important to them. Regardless of why, it is a focus. All of this has direct ties to economic sustainability too." Projects that encourage reduced usage of water and chemicals now focus on those items, even in places where those were previously not of great concern. Straka notes that climate change and rising sea levels are a serious threat to coastal area courses where the groundwater levels are now at or right below the surface in some instances. While many have packaged climate change as a political issue. it's not. However, the politics of the millennial generation is such that they tend to choose options favoring doing the right thing scientifically.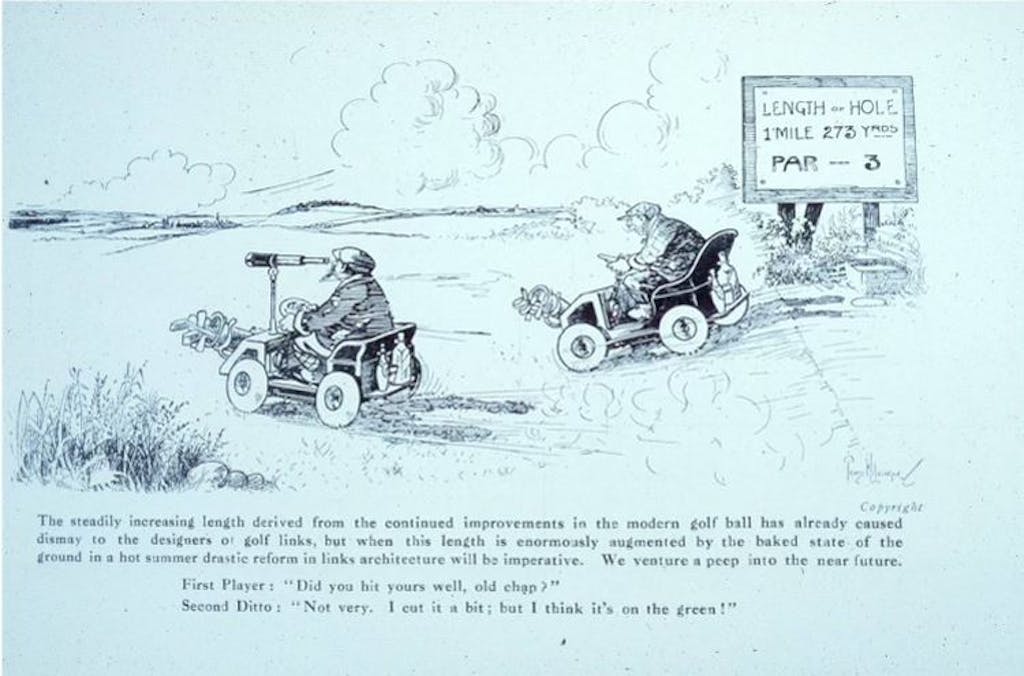 Straka weighed in on the distance issue with his hope that the USGA will reign in distance so that 7,000 yard golf courses are "long" again. Straka feels that a universal rollback in ball and equipment is unlikely due to the financial impact, and that bifurcation would be difficult because of marketing concerns of the equipment companies using PGA Tour players. That said, the cost of golf will continue to rise as longer courses require more land, higher construction costs and higher maintenance costs.
Straka's vision for ASGCA in the future sees the challenge of relevancy. "The strength of our organization is our diversity in terms of age, professional background and styles of practice. Like any good team or organization diversity is key. To do that, we need to keep bringing in more members and talent. We are proud that we started a new Associate Program which brought in 15 new participants this year so far. That's a really good start!" He encourages those considering a career in golf course design to "follow your dreams. It's an extremely rewarding profession, but it comes with its challenges," noting the frequent travel and being away from home.