Last week, during a business trip to Orlando, I had occasion to visit and play the 9-hole, municipal Winter Park Golf Course, just north of Downtown with my friend Ben Blake.  Winter Park 9, as it's affectionately referred to by many is a real gem!
With green fees of only $16 ($19 on the weekend) one might expect a less than ideal golf experience.  Not here.  This little gem,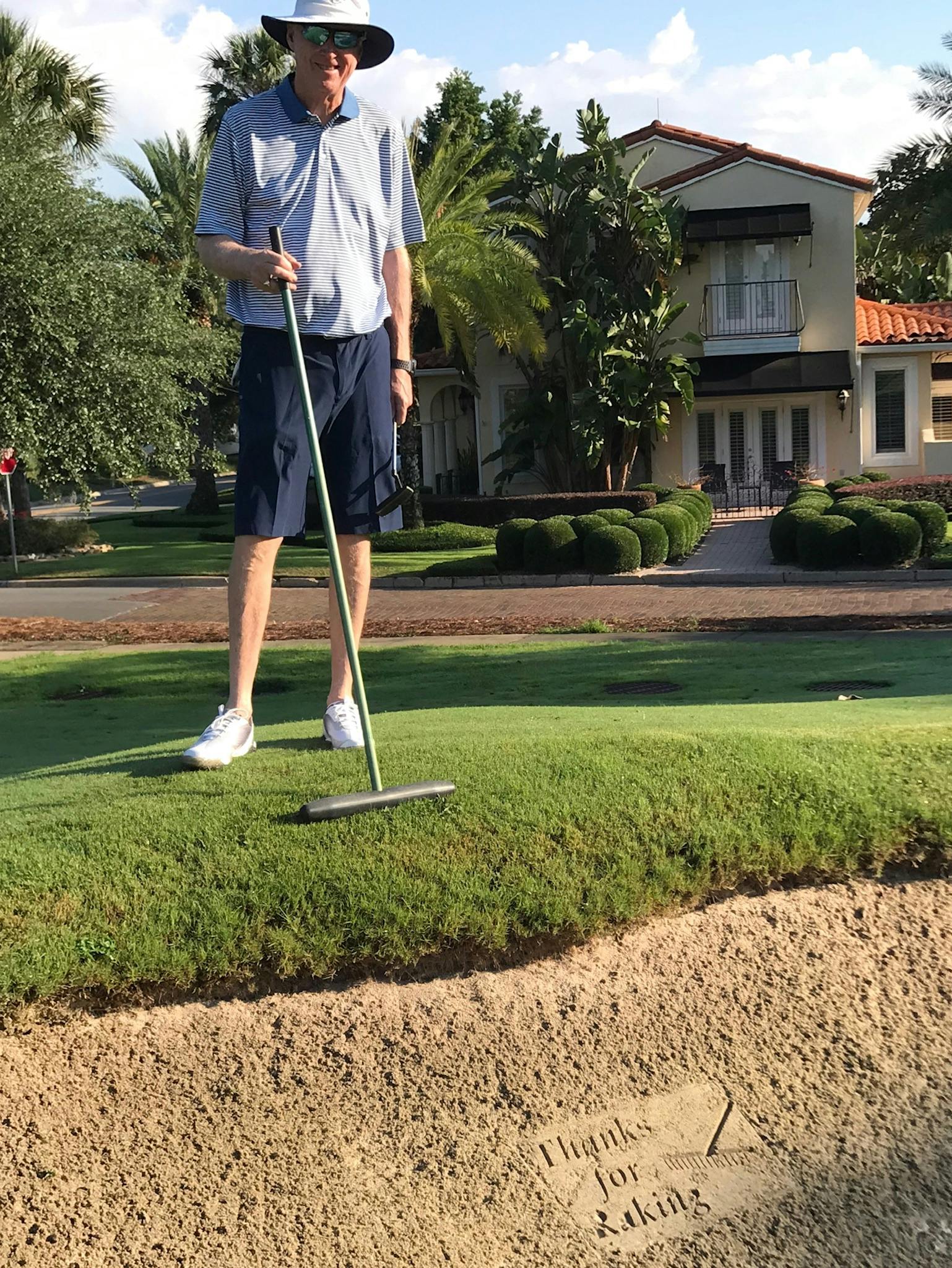 at right around 2,500 yards from the tips, the course often challenges all kinds of golfers,from many of the Orlando Area's tour pros who visit as well as those you might expect to see at the local muny, with shirttails out and funky swings.  If you want to play another 9, the fee is only $9 for an 18-hole rate of $25.  Additionally, you can (and are encouraged) to WALK, not typical for most Florida courses.
Given the length of the course and wanting to lighten my load, I shed 5 of my clubs and played with just 9.  I used them all.  The course featured 2 driveable par-4's (which I should've laid up on) 2 par-5's, one a short 430 yards and the other a 90-degree dogleg of about 490, around a cemetery.  There are 3 one-shotters ranging from about 130 to 175 yards.
Taking only about an hour and twenty-five minutes to play, we started just before 8:00 AM and enjoyed a most pleasant walk with two interesting guys we'd never met before.  We got back in time to do email, connect with the office and get ready for our afternoon trade show duties.
Despite a reported maintenance crew of only 4, and having hosted 40,000 rounds in 2018, we found the course in great condition and greens with considerable contour and interest.  Short-siding oneself at WP9 was found not to have a favorable effect on one's score.  The fairways were dense and plush and firm enough for a little roll.  Al this is the result of a renovation that opened 2 years ago and cost only $1.2 million, the renovation was overseen (and much of the work done) by architects Riley Johns and Keith Rhebb.  The pro shop manager suggested that this year they were on target to host 50,000 rounds.
Ben and I agreed that if there were more courses like WP9, more people would play more golf.  The FUN factor is off the charts high here and there's none of the pretense and cumbersome rules often found at the many resorts and private clubs in the area.  Check it out.  It's a good deal, a good time and leaves plenty of time for either more golf or whatever else you want to do.