I've always been intrigued by golf course and club closures.  According to the National Golf Foundation, nearly 1,200 courses have closed in the past 10 years (7.4% of the supply) and more than 700 (4.7%) in the past 5 years.  Certainly, as someone who analyzes golf courses and clubs I understand market dynamics and the economics of the golf course and club business.  Why this happens is intriguing.  However, this topic is often one that is difficult to articulate in a general sense, not only because circumstances vary from club to club but also because it seems as though everyone has a theory.
In preparation for an upcoming presentation at the Golf, Inc. Strategies Summit in San Diego, my fellow panelist Mark Mattingly of Landscapes Unlimited hit the nail on the head for at least one reason when raising the following question:  Does the business plan support the budget or the budget support the business plan?  
As soon as I saw his slide on this it hit me between the eyes that there are many cases where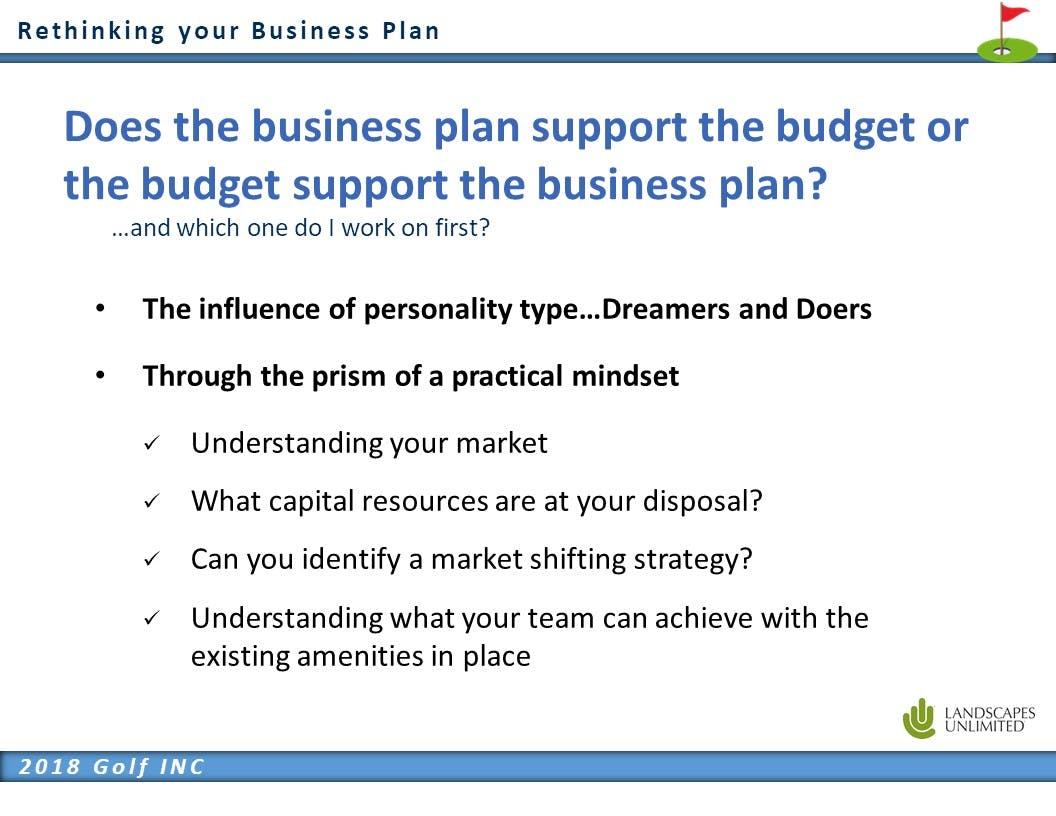 not getting this right is the primary reason for failure.  This is exactly what happened to my longtime club when it failed in 2012, was sold and later closed in 2017.  For years, club leadership failed to acknowledge changes in the market and declined to reinvest in facilities, rather choosing to simply manipulate club amenities and services to an ever declining revenue stream, that was largely declining because those services and amenities spiraled out of solvency.  The tail was wagging the dog. With many member-owned clubs, politics, generational conflicts and the resulting passage of time and facility decline conspire to bring down many clubs.  Few, clubs identify their strengths, enhance those advantages and effectively market them.
With investor owned clubs and courses, they often close simply because the property has a higher and better use.  The for-profit ownership determines a more economic direction and the club or course is repurposed to an alternative use.  When these clubs and courses close, it impacts the community in several ways.
If the property can't be developed or there is considerable time between closure and development, the property can become an eyesore.  As shown in the picture above, even when the property is maintained (not for golf) it's no longer pretty.
The community that all golf courses and clubs become loses its focal point.  Relationships often evaporate and the community disperses.
In many cases, where real estate development occurs, public services are impacted.  Traffic increases, schools potentially require additional capacity and more infrastructure (streets, sidewalks, water, sewer, police & fire protection) is required.
The neighborhood/region loses a recreational opportunity.
Many golf course and club closures are avoidable.  Often, all the clubs in a given market will compete for the same segment.  In the case of my old club, they chose, despite being the premiere golf course and having the best food, to compete on the basis of price.  Dues, fees and pricing declined and so did the quality.  Then membership declined and the remaining members threw up their hands and gave up.  The club was sold and 5 years later closed for development.  This is where proper market positioning is critical.
After evaluating the club's advantages and disadvantages through a SWOT Analysis, comparison with other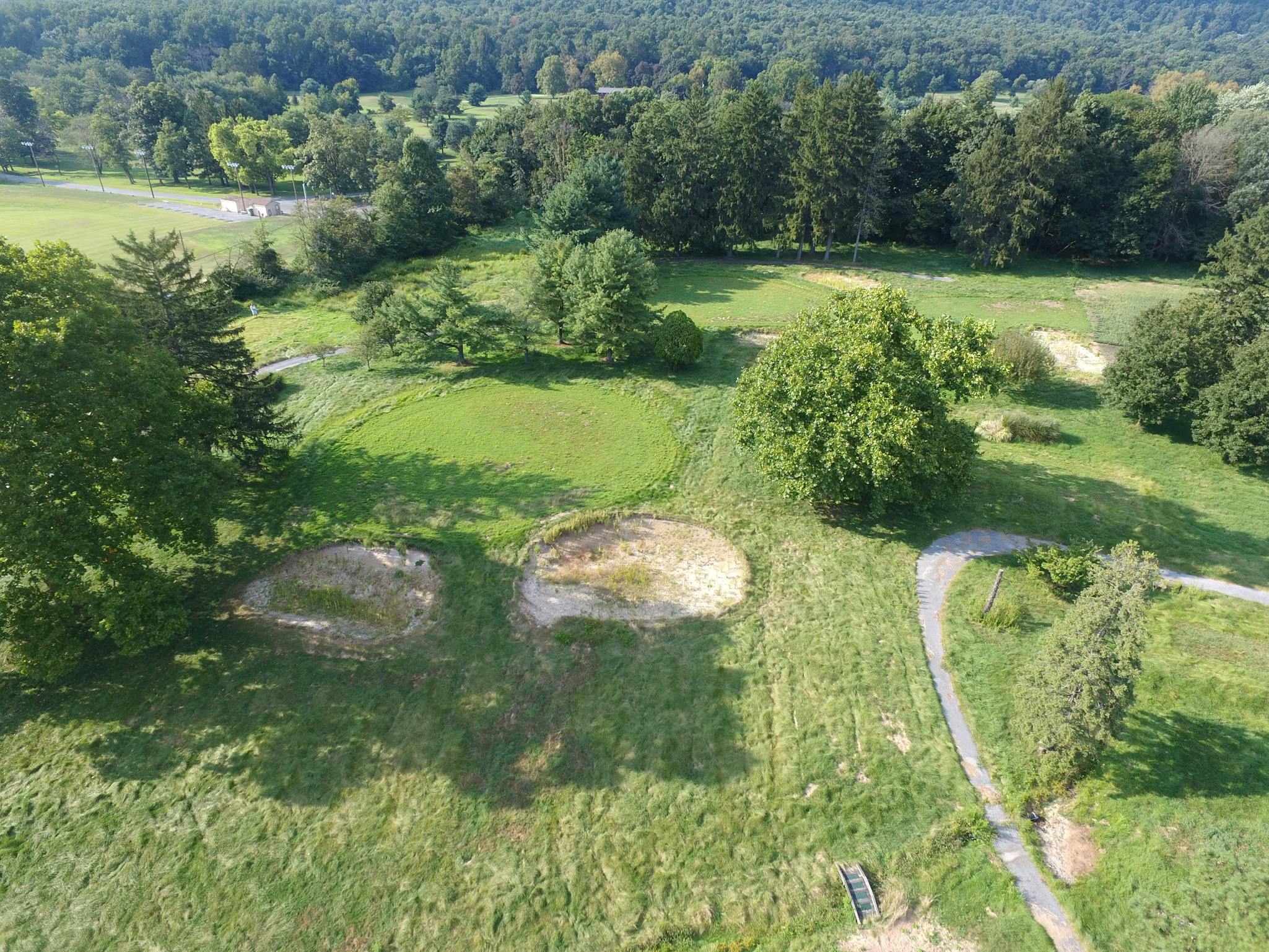 golf opportunities in the marketplace and a thorough understanding of market depth and dynamics, ask the following questions:
Does the market support the business model?
Do the club's physical characteristics support the business model?
Does the club's location support the business model?
If the answer to any of these 3 questions is "NO", then the property is not properly positioned. Sometimes, a club can be reinvented, through programming and capital investment to meet the market, but only after the market is understood and the proper position is identified.
Golf courses, especially member-owned clubs often close simply because the membership or club leadership resist change.  There are certain fundamentals few clubs can survive without.  Formerly an afterthought, practice facilities are now considered essential by busy potential members with limited time and new golfers.  The lack of kids activities can be a deal breaker.  Fitness facilities are now considered a required component of any club.
Many clubs forego these elements as unnecessary because they don't want to spend the money.  Assessments are not normally received well by members and capital calls are no fun for investors.  However, to remain competitive, and avoid closure reinvestment and correcting deferred maintenance is a must.  It is clear that the clubs that reinvest have a much better chance of survival.
Do your homework.  Don't add your course to the ever growing statistics of golf course closures.