Is there anything politicians from the right and left can agree on?  YES!
This week, as a representative of the golf industry, I was invited and participated in National Golf Day. Nearly 250 people from around the country representing varying segments of the golf course industry descended on Washington, DC and held meetings with congressional representatives and staff to discuss issues relevant to the golf industry.
National Golf Day focused on the following issues for our elected representatives:
1. Environmental Issues facing golf, to include turfgrass research funding, the Clean Water Act and Pesticide permitting;
2. The Personal Health Investment Today (PHIT) Act, which proposes allowing the use of pre-tax medical funds for qualified fitness and sports expenses (including golf expenses) of up to $2,000 per year;
3. Golf Business, Current Labor & Tax Issues, to include the H-2B Visa Program, Overtime Pay Rule and golf's inclusion on the "sin list".
We were split into groups of 3 to 8 people and met with legislators mostly from our home states. I was able to meet with representatives of our 2 US Senators and 3 of Pennsylvania's House members. Of the five, 2 were Republicans and 3 Democrats.
What dawned on me during the day is that golf can be a political "win-win" for liberals and conservatives alike. What? Republicans and Democrats can agree you say? That's right!  Yes, golf has the right rough and left rough, but I think we can all agree that the center of the fairway is more desirable.  If we meet there, good things happen.
To many of us golf is a business that provides our livelihood. Politicians are used to being bombarded by business groups seeking beneficial legislation, reduced regulation or favorable tax treatment. It's widely believed that such positions are generally favored by conservative, Republican legislators and opposed by the left. Conversely, liberal Democrats are perceived to typically support issues focusing on environmental initiatives, health and fitness, education and social programs.
Supporting golf enhances all the issues listed above and they are not mutually exclusive. In fact, they rely on each other.  We in the golf industry have to "package" golf accordingly and those who play and who might take up the game can benefit from a better understanding of golf's positive impact on our society.
With many golf course struggling financially, real estate taxes are a big issue. One way to control tax assessments and to preserve open space by either assessing a golf property at its present use (like they currently do in New York), creating a conservation easement or some form of preferential assessment program, of which there are many. Accomplishing this helps the economics of the golf course business and preserves land as open space and a recreational amenity by providing the economic incentive (reduced real estate tax assessments) to do so.
Golf courses are truly good stewards of the land. The water used on golf courses actually goes back to the ecosystem cleaner than when it was drawn out. Streamlining (not eliminating) the associated regulations saves golf courses money, promotes further environmental stewardship and enhances the potential for the golf course to survive and thrive economically.  In numerous cases, golf courses represent large areas of open/green space in otherwise fully developed areas that are also economically beneficial to the community and enhance surrounding property.  The fitness and social benefits of golf include burning more than 2,000 calories walking 18-holes, amassing more than 10,000 steps and reducing health care costs through better fitness.
Golf courses also provide considerable societal benefit. As a "game for a lifetime", it can be played throughout one's life and often as a family activity. My memories of my youth playing golf with my father and now playing with my sons are among my favorite times.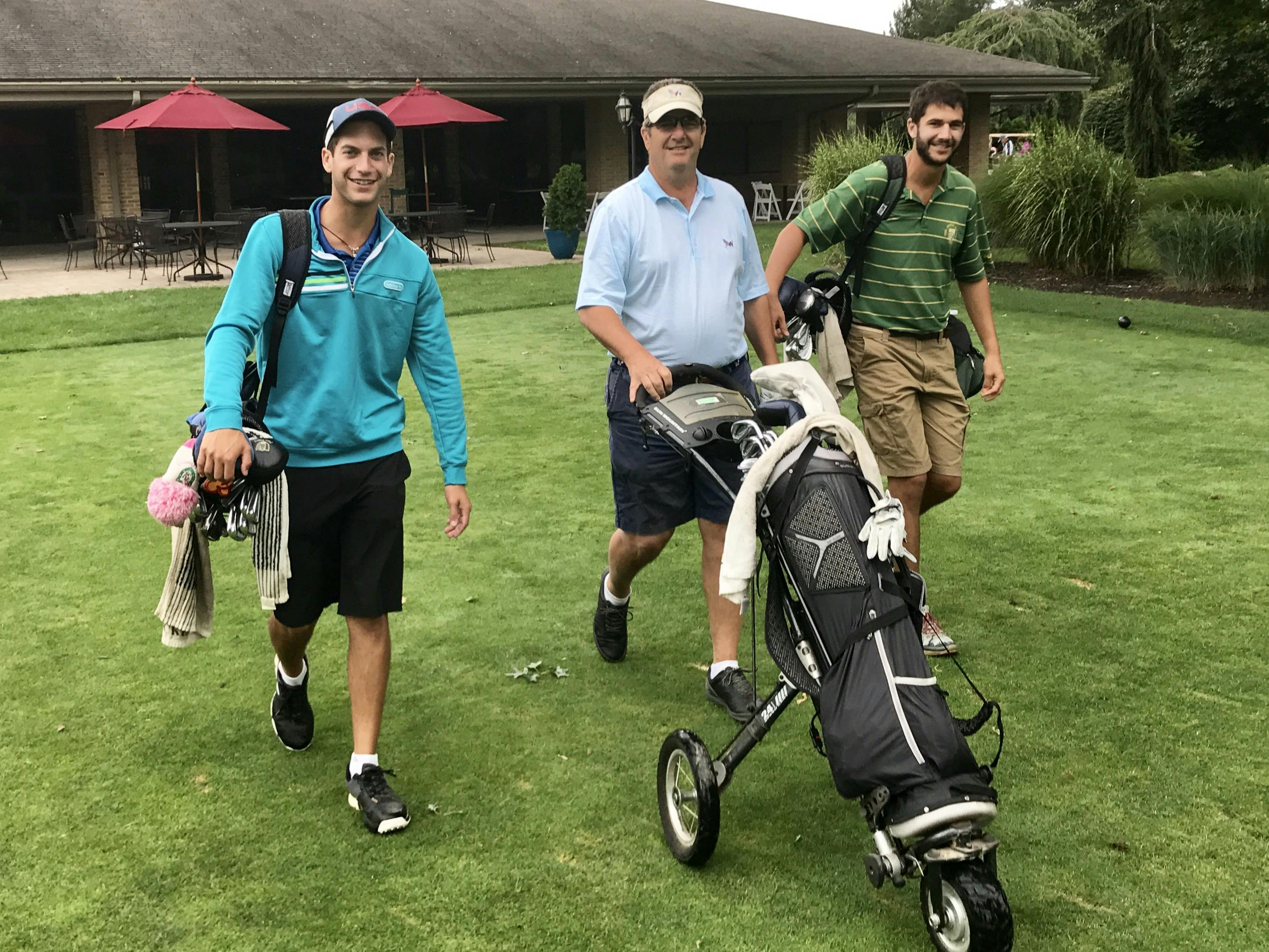 It's also a game that can accommodate physically disabled players and can teach (unlike most other sports) sportsmanship and other life skills to kids at an early age.
Golf itself is an $84 Billion industry.  Economic impact of golf in America is estimated at nearly $200 billion and golf creates approximately 2 million jobs.  The human impact is also significant with a charitable impact of $3.9 billion and 12 million people who participated in approximately 143,000 golf-related philanthropic events in 2016.
Golf is perceived by many as a "rich, white man's" game and often doesn't display much diversity. That was somewhat true 60 years ago when nearly 3/4 of all golf facilities were private.  Today, the opposite is true with approximately 3/4  of golf facilities open to the public.  8 in 10 golfers play at public access courses.  There is room to improve, however Great strides have been made and to broaden its appeal the game has to reach out and become even more inclusive.
What other industries provide positive economic impact, substantial health and fitness benefits and enhance the environment all at the same time?  Golf, the game of a lifetime is surely an area where Republicans and Democrats can agree in the most divisive of times.
WE ARE GOLF, created in 2009 is an advocacy initiative designed to communicate to Congress the significant impact of golf our nation's economy and way of life.  See if you can find yours truly in the photo.